Daniel Radcliffe, who plays Harry Potter in the film, fears his character may have been killed off in the final book in the fantasy series.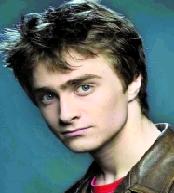 Author J.K. Rowling recently completed the seventh and last installment of the boy wizard adventures, which is set to be released later this month (Jul07).
Daniel Radcliffe hasn't been told the outcome of Harry Potter And The Deathly Hallows, but he suspects he'll meet a grisly end. He revealed, "I think I might die in the final book. That's just my prediction. I think so, but I've no idea at all; I have no inside hints."
The author has already confirmed there are a number of deaths at the end of the final book.
Comments
comments