Mischa Barton thinks the 'Pirates of the Caribbean' actor is the hottest leading man in Hollywood and loves watching him in action.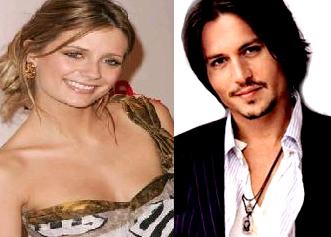 When asked which actor she finds most attractive, the "O.C." actress answered, "I really like Johnny Depp, even though I know that everyone says him. But I honestly can't think of anyone hotter. I loved 'Charlie and the Chocolate Factory'. I was so excited to see it. I love that the movie was so dark and sinister and you really feel like the kids are doomed. Parents were literally taking their kids and leaving the theatre during the movie."
The 21-year-old star also revealed she was reduced to tears when she watched Oscar-winning movie 'Crash' with her 'O.C.' co-star Rachel Bilson.
Mischa Barton added, "I saw 'Crash' recently and I thought it was so, so good! I cried and laughed and then cried like a baby. I saw it with Rachel Bilson and my sister and a couple of friends, and we cried so hard. Then I was laughing because it was so awkward. It was such a good movie!"