Daniel Radcliffe has stunned his fans when he appeared [email protected] for the role of a disturbed teenager Alan Strang in Peter Shaffer's "Equus" in the West End.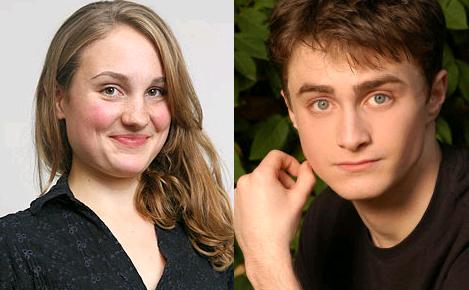 During the production he started a romance with Laura O'Toole, the stand-in for the actress playing Jill, the stable girl who seduces Alen Strang in the play's pivotal nude love scene.
Now, Laura O'Toole is to disrobe in another, British touring production of the play – opposite singer Lily Allen's younger brother, 22-year-old Alfie. You could see the scene here.
The production does not open at Chichester Festival Theatre until February, but Allen and O'Toole have already bared almost all for a promotional picture seen here and have reportedly struck up a close friendship.
A source revealed, "They haven't begun rehearsals yet but they are getting to know each other and they seem terrific together."
Hearing this, Daniel Radcliffe may reflect that life can be as troublesome for a young actor as for a young wizard.
Daniel Radcliffe will be reunited in New York with Richard Griffiths. Probably wishing he had Harry's magic powers to reunite him with his girlfriend.
Comments
comments