Hayden Panettiere has expressed her crush with Angelina Jolie.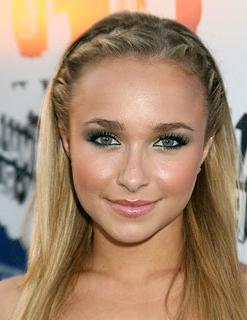 The "Heroes" actress, who has sparked rumors that would question her gender, was not affected by the speculation. She also insisted that Angelina Jolie would be the top of her list if she became a lesbian.
She said, "It's fine with me. If I'm going to be linked with someone, I could have an affair with Angelina Jolie."
She continued, "Although Jessica Alba and Charlize Theron would be fine too. Kate Beckinsale is also gorgeous. There are so many beautiful girls!"
This is not the first time Hayden Panettiere has revealed her admiration for Angelina Jolie. She has previously praised the "Wanted" star for her humanitarian work.
The 18-year-old beauty, which was involved with charity Save the Whales, revealed, "She was definitely one of my inspirations growing up and she was definitely somebody I looked up to."
Comments
comments