Jennifer Aniston, who recently turned 40 years old, is feeling very fortunate these days.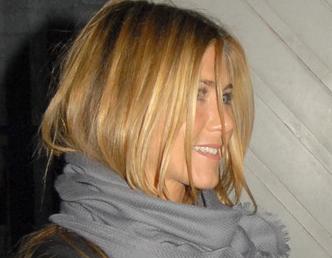 In fact, she said that this is "the best moment of my life. I've never felt better physically or professionally. I am a very lucky woman."
Part of the reason may be that she's living in the now and not expecting perfection in anything – including relationships.
On perfect pairing, she responded: "I don't have one and I don't think it exists."
The actress, who has been dating John Mayer for a year, explained: "Whoever said that every relationship has to last for ever? That's hoping for too much. I think every relationship is a world unto itself."
On being romantic, she revealed: "It's a shame that people stop being romantic out of laziness. And communication is vital. People often expect their partner to read their minds and when that doesn't happen, they get upset, then the other person gets even more upset, and it is all because they didn't talk it over at the beginning."
Although she has said she wants to be a mom, she also wasn't the type growing up who ever dreamt about getting married and having kids. Instead, the actress continued: "I've always gone with the flow … Life is what it is. I don't think we have any idea about what the future holds for us."
But don't think for a minute that she will ever rule out romance. "Being in love," acknowledges Aniston, "makes me happy."
Comments
comments