Hayden Panettiere has a message for the new administration and other governments around the world: "Lessen the amount, if not completely get rid of whaling. Because it's unnecessary."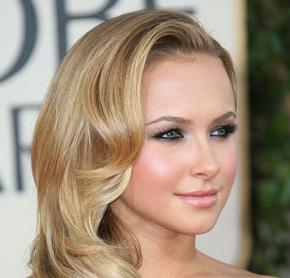 The Heroes beauty addressed the audience at the eco-friendly Green Ball gala, which was presented by Discovery's Planet Green. Accompanied by her equally animal-passionate mom, Leslie.
She revealed that she's already brought her personal mission before President-elect Obama, saying: "I've actually talked to him about it before. He was raised in Hawaii, so I think he would agree with me about [protecting marine life]." Then she added: "[But] I'm not going to speak for him."
Hayden said she's currently working on a documentary with the Whaleman Foundation as she continued: "There's movement [on this issue] every day — just generating awareness, which is the best way to stop it because a lot of people are unaware of what actually goes on."
What's the best way young people can help to save the whales? She replied: "They can write to their government. That's the best thing in the world that they can do."
While Hayden cited Japan, Norway, and Iceland, as whale-killer culprits, she noted that the U.S. is not an innocent. She also said: "And they can also educate themselves, and talk about it on savethewhalesagain [site]."
Fashionistas can do their part by going online to Panettierecloset: "I put a lot of the clothes that I [wore up] there. They can go and buy the clothes and all the money goes to charity."
What if you're not particularly moved by the whales' plight? Well, Hayden asks you to consider this: Consuming whale meat may be as common as eating hamburgers in places like Greenland, but "it's so highly contaminated with mercury and toxins. Their skin's not like ours. Like, we eat garlic and it comes out of our skin; they retain everything.
She added of whale hunting: "So it's not only bad for them. But it's also bad for the human beings who aren't told by their government that that's what happens."
Comments
comments