Nearly a year after his death, Heath Ledger won a posthumous best supporting actor Golden Globe on Sunday for his role as the Joker in "The Dark Knight".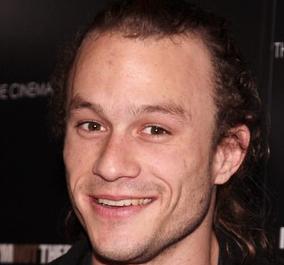 Before director Christopher Nolan accepted the award on Ledger's behalf, a scene of from Dark Knight was shown.
Christopher Nolan said: "All of us who worked with Heath accept this award with an awful mixture of sadness but incredible pride. After Heath passed on, you saw a hole ripped in the future of cinema. But with the extraordinary response to his work that we've seen all over the world, I, for one, start to look a bit less at that gap in the future and a little bit more at the incredible place in the history of cinema he built for himself with his talent and his dedication and his artistry."
The director added: "For any of us lucky enough to work with him, for any of us lucky enough to enjoy his performances, he will be eternally missed but he will never be forgotten."
Prior to Nolan's acceptance speech, a brief scene of Ledger as The Joker was shown.
The award marks the first Golden Globe award in Ledger's career.
In a statement to People, Heath's father expressed his delight for his son's win.
Kim Ledger revealed: "We are overjoyed for him. It's wonderful."
Heath's father cited personal reasons for not being able to make the trip from his home in Perth, Australia, to the Golden Globes ceremony in Hollywood.
Meanwhile, Ledger's "Dark Knight" co-star, Aaron Eckhart, echoed Nolan's sentiments prior to the show during a red carpet interview with Ryan Seacrest .
Aaron Eckheart revealed: "I get the chills when I talk about him. I'm very proud of him, I've proud to have known him and been in the movie with him."
Comments
comments