Madonna, who previously reported to have age ban, is reportedly being targeted by Muslim fanatics.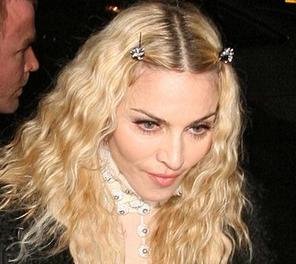 The US singer, who follows the Jewish rooted faith Kabbalah, has added to her personal security team and warned ex-husband Guy Ritchie to increase protection for the children they raise, Lourdes 12, Rocco, eight and adopted David Banda, three.
A source revealed: "Madonna is well known for her Kabbalah faith and support for Israel, having visited the country several times. This seems to upset extreme Muslims who forget she respects people of all faiths whether Islamic, Christian or Buddhist. Like anyone else she would like to see a peaceful end to the problems in Gaza."
The source added: "But she is beside herself with worry, not just for her own safety, but for that of the children."
Extremists angry about the current situation in Gaza, where Israeli and Palestinian groups have been warring since the beginning of the year, have taken their attack on western values to a personal level, writing hate messages about Madonna on websites.
According to a report, Palestinian leader Abdel-Al wrote on site of Islambase: "If I meet these w****s I will have the honor of to be the first one to cut the head off Madonna if they will keep spreading their satanic culture against Islam."
Madonna, 50, has now reportedly hired two minders, veterans of Israeli security service Mossad, who accompanied her on her recent 'Sticky and Sweet' world tour.
Madonna's security team have also reportedly told her former husband, film director Guy Ritchie, to move as his present house is close to a busy road in London and doesn't have sufficient security measures to protect their children.
Comments
comments