Heidi Montag, who reportedly banned by Jennifer Aniston from NYC premiere of "Just Go With It, insisted that it was a big misunderstanding.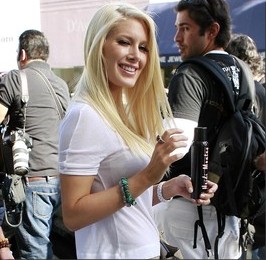 The former "Hills" star was claimed to be banned for being too polarizing. Rumor wasn't clear since Jennifer even commented about how interesting and fun it was to have Heidi in the film.
Although Heidi got her invite and would love to be on NYC premiere, she had to be in Los Angeles with her dogs. She also apologize to Jennifer and Sony for this big misunderstanding.