Lindsay Lohan wrote on her Twitter that she would never steal because she was not raised to lie, cheat or steal.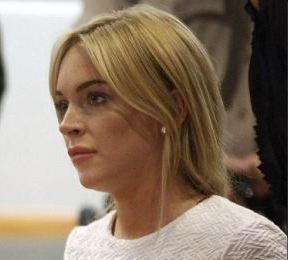 On criticism that her tight white dress and heels may have been inappropriate for court, the "Freaky Friday" star thought that the dress she wore to court shouldn't be front page news.
Meanwhile, Lindsay expressed her acting plans when she revealed that she wanted to be on set again and left alone to just work.