Zac Efron, Vanessa Hudgens, Ashley Tisdale, Lucas Grabeel, Corbin Bleu and Monique Coleman are all now officially confirmed to appear in High School Musical 3: Senior Year, according to a report.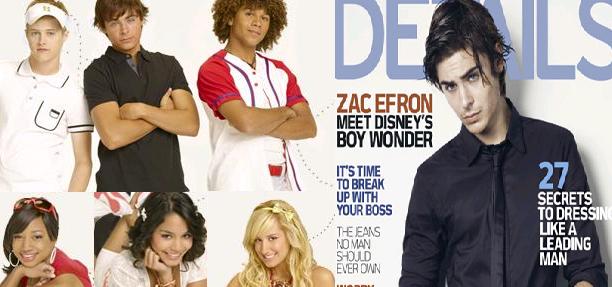 According to a Disney press release, the movie premise: High School seniors Troy, which was played by Zac Efron and Gabriella, which is played by Vanessa Hudgens, face the prospect of being separated from one another as they head off in different directions to college. Joined by the rest of the Wildcats, they stage an elaborate spring musical reflecting their experiences, hopes and fears about their future.
The production for the film High School Musical 3: Senior Year is set to start on spring 2008 and tentatively will be released on silver screens nationwide on October 8, 2008.
Meanwhile, Zac Efron is featured on the January/February 2008 cover of Details magazine.
On the beach candid shots of him and girlfriend Vanessa Hudgens, he revealed, "At that point it was inconceivable. I had no idea that anyone could ever care. That happens to, like, big stars. I woke up and my dad told me that I was in a newspaper on the beach—he made fun of me, he said I was 'frolicking.'"
On the photographer who took the pictures of him shirtless and Vanessa in a bikini, he said, "The photographer left me a note with a disc of all the pictures, and on the note it said, 'Thanks for the Range Rover!'"
About his pissed off neighbors at his apartment complex, he added, "It annoys my neighbors that the paparazzi take all the parking spots."
On gossip blogger Perez Hilton, who is obsessed with insinuating that the "Hairspray" actor is gay, he replied, "I know it's very addictive to read that kind of stuff. It's entertainment. Perez has obviously struck a chord in the public eye. He's doing something right. That deserves admiration—I think he does a great job. Um… Honestly, if the worst he can say about me is that I'm gay, then I think I'll be fine. I can handle it."
On meeting the gossip blogger, he answered, "No, I haven't yet. But I look forward to it. He added with a laugh, "I think it'll be a fun conversation."
Comments
comments