Hugh Grant, a British actor, tossed a tub of baked beans at a photographer on Tuesday.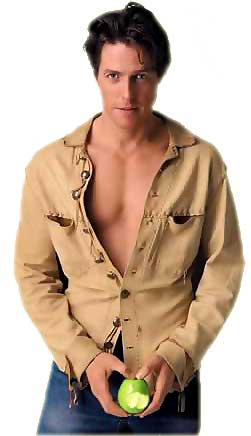 The 46-year-old actor, who recently split from his girlfriend Jemima Khan, was walking near his West London home at 10 o'clock in the morning and lashed out when a photographer asked if he could take his picture. The star allegedly kicked the photographer three times and kneed him near the groin.
Ian Whittaker, a 43-year-old photographer revealed, "It looked like he had been out for a morning jog. I asked him if he would give me a smile because he was standing with his head down. But he must have been having a bad day because he started chasing me down the street." The photographer added, "He gave me a couple of kicks in the legs and I think he kneed me."
The photographer also revealed that Hugh Grant picked up a takeaway container full of beans and threw it at him.
Ian Whittaker added, "When I told him I had two children, he snarled, 'I hope they die of f***ing cancer'. That really upset me and is why I went to the police to make a complaint of assault against him. He was out of order."
The Metropolitan police confirmed that the incident had been reported. They were planning to question Hugh Grant on the matter.
Comments
comments