Hugh Hefner will walk his former girlfriend Kendra Wilkinson down the aisle when she marries American football star Hank Baskett.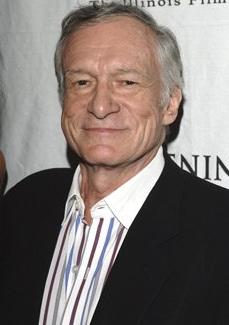 The Playboy founder, who revealed earlier this year he had split from both Kendra and his number one live-in girlfriend Holly Madison, is overjoyed with Kendra's engagement and also revealed the couple will wed at his infamous Los Angeles mansion.
The 82-year-old Playboy chief said in a statement: "Kendra Wilkinson has met someone who she would like to spend the rest of her life with. His name is Hank Baskett, a wide receiver for the Philadelphia Eagles, and he popped the question last week."
He added: "I have given her my blessing and will be giving her away at a very special wedding ceremony at the Playboy Mansion this coming June."
Hugh and Kendra, 23, dated for four years.
Since announcing their split this summer, Kendra has been in the process of moving out of the Playboy mansion, where she lived with Hugh, Holly and Hugh's other girlfriend Bridget Marquardt.
Comments
comments