Hugh Hefner, the boss of the men's magazine Playboy, has offered Britney Spears the chance to bare all in his magazine if the singer's cleaned up and is trouble free.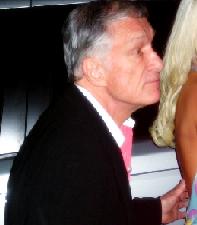 The Playboy boss admits that troubled pop singer has been one of his dream cover girls for years, but he fears the time isn't right to make her an offer to strip for the men's publication.
He revealed, "I have only heartfelt concern for her situation… I hope her career gets back on track, I hope her personal life gets back on track. If that happens, we'll be happy to have her in the magazine."
Perhaps it is a good thing to hear for Britney Spears, who lost visitation rights with her two kids in court on October 17.
Comments
comments