Jennifer Lopez, who has sparked pregnancy rumors, reportedly reneged on a deal to hint about her pregnancy on a U.S. television breakfast show.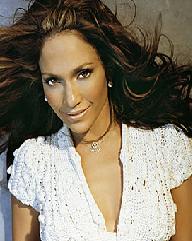 After weeks of speculation about her baby news, the singer-actress agreed to address the issue during a chat with broadcaster Diane Sawyer on Good Morning America on October 9, but she backed down at the last minute.
The broadcaster alluded subtly to the pregnancy in her interview, but Jennifer Lopez refused to comment even though there are recent live pictures that clearly show her with a bulging belly that leads many people believe it was a baby bump.
A show source revealed, "She was supposed to address it in a way that would make you understand she was pregnant, but she didn't deliver."
Comments
comments