"American Idol" judge Paula Abdul will likely step down, manager says.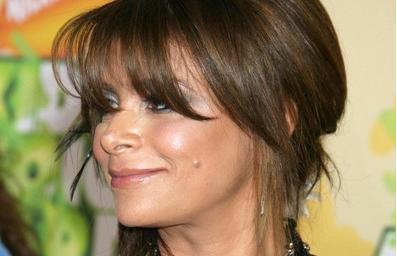 The "American Idol" judge is so hurt by what her camp claims are unfair salary negotiations with FOX network producers that she likely won't return for the next season of the smash reality hit, her manager revealed.
"Very sadly, it does not appear that she's going to be back on Idol," Abdul's manager, David Sonenberg, said.
Sonenberg said Abdul hasn't received any contract proposals from show producers, while show host Ryan Seacrest and fellow judge Simon Cowell have both gotten word they'll be making millions on the next season.
"I find it under these circumstances particularly unusual; I think unnecessarily hurtful," he said about the lack fo contact between Abdul and producers.
"I find it kind of unconscionable and certainly rude and disrespectful that [Idol production companies Fremantle and 19 Entertainment] haven't stepped up and said what they want to do," he said.
Reps for the production companies denied to comment to the Times.
Sonenberg also told the paper that Abdul isn't a "happy camper" and that she feels compelled to step down from her judging post.
"She's not a happy camper as a result of what's going on. She's hurt. She's angry," Sonenberg said.
Abdul has other offers on the table if she indeed refuses to sit on the "Idol" panel, Sonenberg said, including a foray into reality TV that would mark the second time Abdul's laid her life on the line for the cameras.
"I think at this point we're going to be considering everything, including some kind of a competition show. She has tremendous ideas for a whole variety of shows," he said.
Cowell has reportedly asked for upwards of $100 million per season to return to the show, while host Ryan Seacrest has inked a three-year, $45 million deal. Judge Randy Jackson has also signed his name for the next season.
Abdul, Jackson and Cowell have sat at the "Idol" judging table since the blockbuster show premiered in 2002.
The next season of "American Idol" will premiere in January.
Comments
comments