American Idol hopeful Danny Gokey, whose wife died less than a year ago, is now mourning the death of another family member.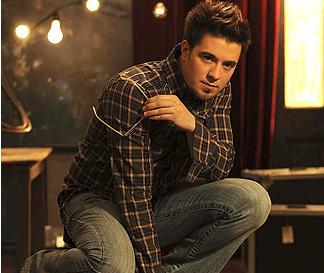 The church music director, 28, returned home to Wisconsin over the weekend to attend his grandfather's funeral, according to the Web site, everydaychristian. He also attended services at his Milwaukee church, Faith Builders International Ministries, before going to the funeral on Sunday.
He is now back in Los Angeles, where he will performed on tonight's Idol.
Four weeks before his Idol audition, Gokey's wife Sophia died during surgery for a congenital heart defect.
He has made several references to his late wife on the show, but has insisted he is not trying to win over fans with his sob story.
"I apologize to everybody if they feel like it's shoved in the faces," he said.
Former contestant Michael Sarver – who was eliminated last week – said he was compelled by Gokey's story.
"My wife is my absolute best friend, and I tell you, if she did pass away, I don't understand how I could wake up the next day," he said. "To not only view him on the show, but to be around him and see the incredible person that he is… I have mad, mad respect for Danny Gokey."
Comments
comments