Oprah Winfrey's all-girls boarding school in South Africa has been hit by a second s*x scandal since opening two years ago.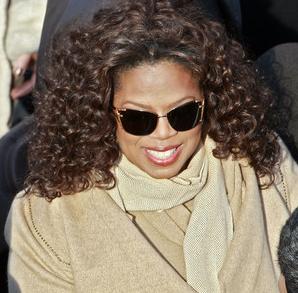 Seven students at the Oprah Winfrey Leadership Academy School for Girls near Johannesburg were suspended last week for s*xually harassing their schoolmates, according to the Afrikaans on Sunday newspaper.
One 15-year-old "preyed" another student and urged her victims to lie to investigators about what happened, the paper reports.
Other girls were alleged to have been "intimidating others into partaking of inappropriate behaviors" at the $46 million school, according to the report.
A letter sent to one of the suspended girls' parents reportedly read: "You have been found guilty of physical contact of a sexual nature with another pupil on campus, harassment, bullying other girls on campus and of being dishonest by not telling investigators the whole truth."
Winfrey released a statement calling the scandal "disheartening."
"I'm disappointed that several of our students chose to disregard the school's rules. It's disheartening when any student has to be suspended or expelled and it's a process that involves serious review and consideration. We insist on maintaining a campus environment that commands mutual respect, fosters academic excellence and encourages learners to fulfill their best potential. Indiscretions resulting in disciplinary action are common in schools all over the world. Unfortunately, because of my name these common infractions place the Academy in the media spotlight."
Winfrey opened the school in 2007, calling it the proudest day of her life.
About 10 months later, 15 girls reported they had been s*xually abused by a matron, Virginia Tiny Makgobo, 27. (The matron denies the charges and is due back in court on June 1.)
Fighting back tears, Winfrey said at the time, "This has been one of the most devastating experiences, if not the most devastating experience, of my life. But like all such experiences there is much to be learned."
Comments
comments