Paula Abdul's departure from "American Idol" was the product of months of calculation: financial and logistical on the part of the show's producers and its network, Fox, and entrepreneurial and retaliatory on the part of Ms. Abdul, who in recent months has grown increasingly certain that greater opportunities lie elsewhere.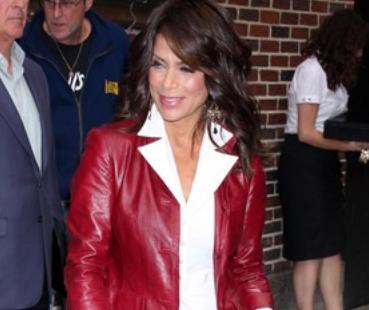 Ms. Abdul's announcement last week that she would not return to "American Idol" after eight seasons produced an array of reactions, most of which focused on her career prospects. Most assumed that she would be unlikely to find a job as lucrative and as prominent.
One week later, however, Ms. Abdul was already being courted by two other networks, ABC and NBC, as well as the producer of another Fox hit, "So You Think You Can Dance." While her future is anything but certain, the notion that Ms. Abdul had nowhere else to go has quickly proved suspect.
But Ms. Abdul's departure leaves bitter feelings on both sides. Her determination to wring greater compensation from Fox and the "Idol" producers was borne of a feeling that they had undermined and disrespected her for years, according to people close to her who were part of the negotiations. They said that she believed that the failure by her "Idol" colleagues to rebut sufficiently insinuations and jokes about her unreliability and possible substance abuse cost her lucrative endorsements.
One member of the "Idol" team, meanwhile, said that while Ms. Abdul had clearly contributed to the program's success, the costs and benefits of her histrionics were quantifiable enough that "Idol" could afford to draw a line in the sand and not cross it.
Ms. Abdul did not respond to requests for comment made through her manager, David Sonenberg, who has represented her since the end of June. On her Twitter feed, which she used to announce her decision to depart "Idol," she said on Monday that her week is "filled with network meetings" about potential projects.
"Paula didn't place as much importance on remaining on the show as some other people did," said a person close to Ms. Abdul who, like several people interviewed for this article who were involved in the negotiations, spoke on the condition of anonymity to preserve relationships on both sides. "She thinks there are a lot of opportunities out there for her, and she will be fine without that show."
One of the show's producers, 19 Entertainment, disclosed this week that Fox was in negotiations with Simon Cowell to extend his "Idol" contract by two additional years beyond the coming season. Mr. Cowell, who now makes upward of $30 million a year from his "Idol" contract, is believed to be seeking a substantial raise.
Mr. Cowell's generous pay package, as well as the recent doubling of Ryan Seacrest's salary for hosting "American Idol," to $10 million a year, led Ms. Abdul to believe that as a woman she was being treated differently from the men, according to people close to her.
That feeling was exacerbated by the producers' decision last year to add Kara DioGuardi as a fourth judge. Ms. Abdul has stated publicly that the two women developed a good working relationship, but people close to her say she was surprised and dismayed at the hiring, believing that it was intended to send a message that she was replaceable.
Executives of both Fox Broadcasting and Fremantle Media, one of the show's producers, said that they were disappointed to see Ms. Abdul leave the show; that they had wanted her to return; and that Ms. Abdul was not treated any differently because of her sex.
Negotiations between Ms. Abdul and Fox heated up this spring, when she requested a raise to more than $10 million a year, according to people involved in the negotiations, from about $3.5 million. That amount included a salary of roughly $2 million and another $1.5 million for wardrobe and other expenses.
Ms. Abdul's negotiators initially tried to pressure Fox to reach a deal by the end of the "American Idol" season in May, saying that she wouldn't return if a new contract were not reached by then. Fox said it was prepared to offer her no more than $5 million a year, take it or leave it. By the time the "Idol" season ended in May, Ms. Abdul had still not decided whether to remain.
"A lot of people at Fox had mixed feelings about Paula," said one person who was close to the negotiations. "Some of the people who were having to deal with her on a day-to-day basis didn't want her back."
A person close to Ms. Abdul said that part of her salary demands were to make up for the loss of income from at least one endorsement deal that went awry. That person said that Ms. Abdul had been negotiating for that endorsement contract, with a major fashion label, in 2006 and was close to a deal.
But the deal fell apart, Ms. Abdul's supporter said, after questions were raised about whether she had been drinking or using drugs before "Idol" promotional appearances or even during the live show, behavior she strongly denied. Ms. Abdul told David Letterman on his talk show in July 2007 that she believed remarks by the other judges on "Idol" had inadvertently fed the rumors. Earlier that year the judges, Mr. Cowell and Randy Jackson, had countered those rumors.
"She perceived that the incident had a negative impact on her career," the person close to her said.
People involved in the negotiations also said that Ms. Abdul's contract talks were hurt when she changed managers at the end of June. Soon after the change Mr. Sonenberg, the new manager, told The Los Angeles Times that it appeared that Ms. Abdul would leave the show because she had not received a viable contract offer.
Fox executives said that they had communicated to Mr. Sonenberg the same offer that they had made to Ms. Abdul during the season. But they were vexed, they said, by the new manager's aggressive remarks and his attempt to negotiate publicly. "It didn't go over well at all here," one Fox executive said.
Two weeks later Ms. Abdul informed the producers and Fox that she would not return.
Comments
comments