Jaime Pressly was photographed Sunday afternoon squatting outside a Los Angeles restaurant as a puddle of liquid pooled around her feet. Was she really so intoxicated that she urinated on the sidewalk in broad daylight?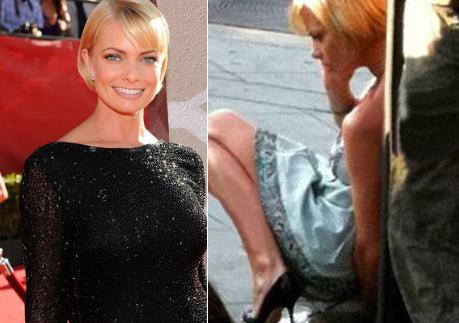 No, the actress assures us on her Twitter feed. She was simply celebrating her engagement to entertainment lawyer Simran Singh.
Yes….that is me doing dare #8 at my bridal shower..Things are not always what they seem.. Notice my hand in the back..its pouring a bottle of water!!! C'mon guys! Do you think i would really pee in the entry way to the Abbey in broad DAYLIGHT!!!