Irina Shayk, who was the girlfriend of soccer star Cristiano Ronaldo, was furious after GQ Spain had photo-shopped her images to appear naked.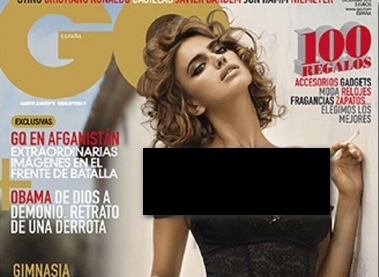 The Russian model is thinking of making legal action when editors altered the images and took off the lingerie to expose her bottom.
The GQ Spain editor insisted that Irina stripped off naturally. Perhaps she was annoyed after the front cover revealed that she was Cristiano's girlfriend.
Comments
comments