Amanda Beard, who recently posed for PETA and Playboy magazine, revealed that her rumored relationship with Olympic swimmer Michael Phelps is pure fiction.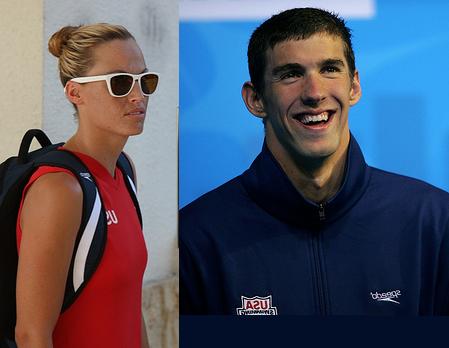 An Olympic swimmer babe and "Playboy" model, she was featured on the Johnjay and Rich show on Tuesday on KZZP (104.7 FM) talking about the swimming superstar. The jocks questioned her about the rumor, which began circulating this week.
The stunning athlete declared on the air: "I have never, ever in my life hooked up with Michael Phelps. "Eww, that's so nasty."
When she was asked if she ever held hands with Michael Phelps, she responded, "Eww, no, not even that."
The USA swimmer and model revealed she didn't know how the rumors started, saying: "I have no idea, because to tell you the truth, we don't even talk to each other."
Apparently, Amanda Beard didn't realize the impact her words would have, because now she's paddling up another river.
She continued: "Everyone who knows me knows I can be a jokester, but I guess I took it too far. I never meant to say anything rude about Michael. I am 100-percent sorry for what I said. I take full responsibility for it."
On the issue for not-speaking-to-each-other, she replied: "We know each other and Michael is like my little brother. He jokes around me all the time and it's all good-natured. But obviously people who don't know me can take it the wrong way."
Debbie Phelps, who was Michael's mom, revealed: "Amanda and Michael were teammates and that's as far as the relationship went. No relationship there."
The episode featuring Mama Phelps won't air in the Valley: Olympics coverage preempts it.
Comments
comments