Angelina Jolie, who has not been seen in public since the birth of her twins on July 12, is exhausted following sleepless nights spent tending to her newborns, Knox Leon and Vivienne Marcheline, and is showing symptoms of depression, according to a report.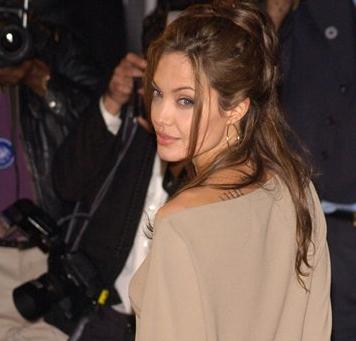 Doctors worry that the stunning actress is showing signs of postpartum depression after months of having twins.
The "Wanted" star remains holed up at their leased 1,000-acre, $70 million, 35 bedroom estate- Château Miraval – in Provence, South France and has not been seen in public, other than for the People photo shoot which fetched her $14 million.
According to a tabloid report, the babies are suffering from colic, an unexplained condition observed in newborns, from 2 weeks to 3-4 months old, which makes them holler frequently and for extended periods. Angelina Jolie, concerned about their health has called in the doctors.
The report also indicates that the exhaustion is causing Angelina Jolie to act irrationally. A source revealed: "Her mood swings have been hard on the entire family."
The source also dishes the scoop: Although the 33-year-old actress "tries to control her emotions around her older children, she has been staying in bed most of the time, all she does is sleep. She has little energy and has to force herself to remember to eat because she is still breast feeding.
The source added: "She cries at the drop of a hat and laughs at inappropriate times."
Perhaps her recent behavior has prompted fears of post-natal depression.
Comments
comments