Jonas Brothers and Miley Cyrus are invited to perform in one of Barack Obama's inaugural balls at the Verizon Center in Washington, D.C., according to the rumors.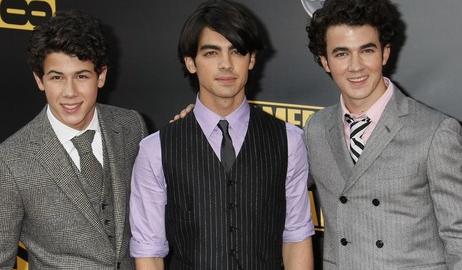 If the rumors turned out to be true, then the Jonas Brothers are expected to perform at a children's party on January 19 at the Verizon Center in Washington, D.C., one of the 10 official inaugural balls. Unfortunately, there has yet any statement addressing the issue.
Barack Obama's presidential inauguration itself will be held on January 20 beginning at 10 A.M. on the West Front of the Capitol. Opened by U.S. Marine band, the event will also feature performances from singer Aretha Franklin, violinist Itzhak Perlman, cellist Yo-Yo Ma, pianist Gabriela Montero and clarinetist Anthony McGill.
Meanwhile, one thing is certain: Jonas Brothers and Hayden Panettiere will present at the Golden Globe Awards alongside film director Martin Scorsese, according to a report.
The stars will join Drew Barrymore, Cameron Diaz, Aaron Eckhart, Jake Gyllenhaal, Salma Hayek, Blake Lively, Jennifer Lopez, Amy Poehler, and Seth Rogen.
The 66th Annual Golden Globe Awards will be broadcast Sunday from the Beverly Hilton at 8 p.m. on NBC.
Comments
comments