Eva Longoria Parker's stylist has laughed off fresh rumors the Desperate Housewives actress is pregnant.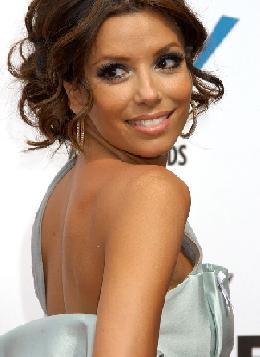 The actress insisted that she was with child, it would show in the size of her breasts.
The Latina beauty married French basketball star Tony Parker last July and the couple has been plagued by reports they are expecting ever since.
The latest rumors were sparked on Monday after Longoria Parker, who was wearing a loose-fitting dress, was snapped shopping in New York City's Ferragamo boutique with store employees appearing to point at her belly.
But stylist Robert Verdi, who had accompanied the actress on her shopping trip, is adamant the star is not about to become a first-time mum.
He revealed, "I'm not her gynecologist, but I am her stylist. I see her [email protected] I see her boobs! That's the first place it would show, and it's not showing!"
And he admits the photos are hilarious because it couldn't be further from the truth: "Eva was holding a handbag that she bought in the crook of her arm."
He added, "The manager came over and said to her, 'I love that bag.' But in the photos, it looks like the woman is gesturing to her midsection. It's too funny."
Comments
comments