Jennifer Aniston recently bared her soul to "Vogue" magazine, but now pics of the former "Friends" sensation baring her bod could be illegally making their way onto millions of men's computers as a 2009 Desktop Calendar.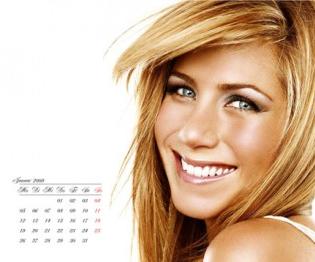 A calendar with provocative Jennifer Aniston photos, including one that clearly shows her nipples through a wet dress, were not officially sanctioned by the Friends star.
Jennifer Aniston's representative revealed: "All the photos were from magazine shoots, and the rights belong to the photographers. I have referred this to her attorneys."
The November photo, which is creating the maximum buzz on the internet, shows Aniston in ecstasy, with her eyes closed and head thrown back, standing under a waterfall in a flimsy wet dress sans underwear. Some of Aniston's photos in the calendar are from her ad campaign for Smartwater.
The representative of the actress also said: "I don't think this is legal. "The rights for those photographs belong to the photographers."
An attorney confirmed that uncredited pics are generally a violation of the photographer's rights.
Comments
comments