Jodie Foster, who split from lesbian lover Cydney Bernard in May after a 14-year relationship, has sparked rumors she is pregnant.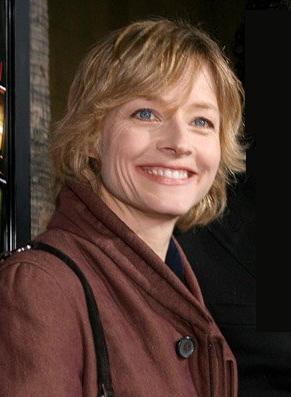 The "Silence of the Lambs" actress, displayed an apparent baby bump in a tight purple sundress while she was seen in Los Angeles over the weekend.
An onlooker dished: "Jodie definitely looked bigger than she usually does. Her stomach was enlarged and her breasts looked as though they had grown as well."
The onlooker added: "She was glowing though. She didn't have any make-up on and she still looked beautiful."
The 45-year-old actress is widely reported to have conceived sons Kit, seven, and 10-year-old Charlie by in IVF or vitro fertilization with the late homosexual film director Randy Stone, who died of heart-related problems in February.
However, Jodie Foster has always refused to disclose her sons' father's identity.
The actress recently revealed she is pleased she had sons because she found it easier to relate to them, saying: "Boys are easy. I mean, there are just a lot of bruises when they're young. With boys, you get a lot of accidental jabs in the eye and stepping on your feet, and those tantrums they cause when they don't want to leave the toy store."
Comments
comments