Prince William and Kate Middleton, who has spent a Caribbean trip splash, had stolen intimate pictures and these pictures are planned to sell £50,000 by two men.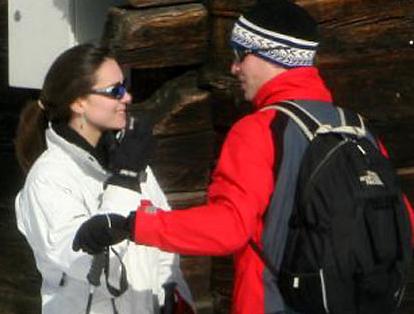 The pictures, which was considered as the most personal and intimate pictures ever taken of the couple, showed the pair during their Caribbean holiday. The Sun newspaper, which were offered a stolen camera flashcard, alerted the cops about the pictures. One man was arrested and bailed.
It was reported that there are 40 frames of the young couple from a stolen camera that was believed to belong to Kate's younger sister Pippa.
In one photo, Prince William was seen relaxing with girlfriend Kate and members of Middleton's family, including Pippa, brother James, and parents Carole and Michael. Several portrait shots shows Kate Middleton posed for the camera in her bikini as she enjoyed a yoga-style session on the beach. In another photo, Prince William was seen wearing a woman's hat and striking a camp pose like '70s sitcom star John Inman.
Another romantic snap showed Kate Middleton and Prince William gaze at each other as they took a dip together in a pool while a number of snaps showed them cuddling.
The camera containing the pictures was reported stolen to officers from Kensington and Chelsea shortly before midday last Friday.
Last night Clarence House said it was unable to comment while the investigation was in progress.
But a Royal source confirmed William had been kept informed. The source revealed: "Prince William was very concerned to hear that private pictures of him and the Middleton family had been stolen. When the suspect's house was raided they were accompanied by Royal protection officers."
Comments
comments