Is there some envy on the set of New Moon? Kristen Stewart's boyfriend Michael Angarano is a bit concerned about all of the sex appeal of Robert Pattinson and the proximity of that to his gal Kristen, sources have claimed.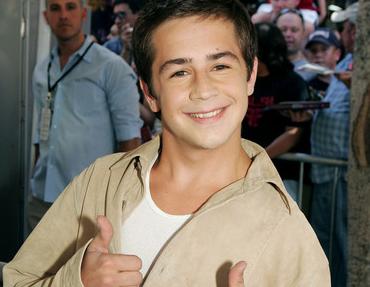 Life & Style even claims the concern is great enough that he is copying Rob Pattinson's looks and wants a part in the sequel to Twilight.
Michael's become consumed with Twilight – and being close to Kristen, the mag reports. "He wants to be in New Moon," reveals an insider to the weekly entertainment magazine in a feature published this week. "Michael's always on set. He'd love a role in the movie." Friends and co-stars say there is nothing to worry about.
Kellan Lutz (Emmett Cullen), says that Kristen and Rob's steamy connection shouldn't make Michael jealous. Of course Rob and Kristen are chummy, says co star Kellan Lutz. "We're really just a close-knit family," he tells Life & Style.
"That's where trust and love come in, Kristen and Michael are both successful actors. They understand what you need to do." He added, "When the camera is on, you're in character. When it's cut, you're back to being normal Michael and Kristen."
Comments
comments