Michael Lohan says his daughter Lindsay's lesbian relationship is an "act".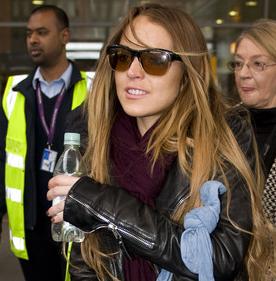 The concerned parent remains unconvinced his 22-year-old daughter's romance with DJ Samantha Ronson is genuine, and blames Samantha for his crumbling relationship with Lindsay.
Asked what he thought of the photographs showing Lindsay and Samantha together in recent weeks, Michael cryptically replied: "Well is Lindsay a DJ
or is she an actress – that's my question. My relationship with Lindsay has been a little strained because of her
relationship with Samantha, but we do communicate."
Michael is also worried about his daughter's increasingly thin frame and has vowed to discuss her weight with her.
He said: "Lindsay goes through her fluctuations in weight for different roles she's in, and travelling and what she's eating and taking care of herself. I'll talk to her about it – I'll see what's going on."
Michael expressed his concerns about Lindsay's health on social networking website Twitter – despite promising to stop posting blogs about his family last month.
In the first of a series of posts seemingly appealing to Lindsay, he wrote: "Eat. please."
He then pleaded: "my daughter needs help. please, reach out to her it saddens ALl of us. Godbless (sic)"
A clearly worried Michael then wrote: "how long do we have to sit back and wait for something tragic to happen?"