Nicole Richie and her rocker boyfriend Joel Madden are reportedly planning to wed after learning they are expecting their second child.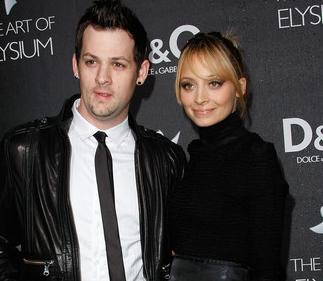 The couple welcomed daughter Harlow Winter Kate Madden in January 2008,and Madden recently announced his socialite belle is pregnant again.
Richie and Madden were forced to deny rumors they were heading down the aisle last summer (08), but In Touch Weekly magazine claims they are seriously considering making their union official now that their family is rapidly expanding.
A close pal revealed: "They are old-fashioned in some ways. Now their second baby is coming, they both want to make it legal".
And Richie has already found the perfect dress – a vintage Yves Saint Laurent gown she's been saving for months.
The insider added: "It's been hanging in the back of her closet. She always planned to wear it on a very special occasion".
News of a wedding has been welcomed by Richie's pop star father Lionel Richie – but he admits he is never kept up to date with the lovers' plans.
He laughed: "I'm the first one to pay for it and the last one to know!"
Comments
comments