Paris Hilton, who previously sparked reports that she is helping the world through shopping, is reportedly dating George Clooney.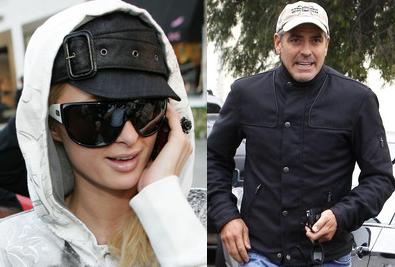 The socialite fueled speculation of a romance after recently enjoying an "intimate" evening with the 'Burn After Reading' star at the Whiskey Bar at the Sunset Marquis hotel in Hollywood, according to a magazine report.
A source revealed: "Paris and George sat and talked together for ages. They didn't seem to be aware of anyone else in the room."
The following evening, Paris, 27, was seen sitting beside 47-year-old George at a dinner at a Hollywood restaurant, with other guests including director Ridley Scott and Brittany Flickinger, winner of 'Paris Hilton's My New BFF' show.
Meanwhile, Paris reportedly caused shock in Australia because of her "psycho shopping".
The hotel heiress, who was in the country for a New Year's Eve party in Sydney, stunned shoppers by spending almost $100 a minute at boutique Wayne Cooper, with critics branding the 40-minute spree "obscene".
However, Paris Hilton, who is also visiting hospitals to meet sick children while in the country, insisted she was boosting the economy with her extravagance.
She claimed: "I'm in Australia, I think it's important to help out, you know, the economy out here, everywhere in the world."Paris was also defended by Australian Deputy Prime Minister Julia Gillard, who said: "I'm obviously not as well practiced at shopping as Ms. Hilton is but Australia is a great place to do it."
Comments
comments