Rihanna, who was newly single, had sparked rumors that she was dating Colin Farrell after being spotted together at an L.A. restaurant on Wednesday night.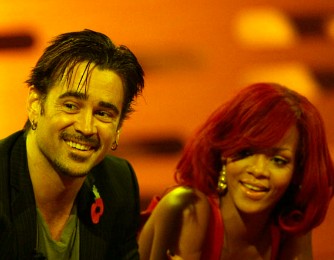 But a source insisted that the celebrity pair is not dating and it was coincidence they were at Giorgio Baldi at the same time. Colin was having a business dinner and Rihanna was across the room.
Although there are claims that Rihanna and Colin were sexting, the source insisted that the claims are false and Colin's representative has no comment.