The see-through dress, which Kate Middleton wore in 2002 St. Andrews University fashion show, was sold at auction in London on Thursday for £78,000 or $125,884.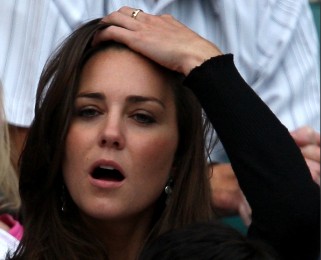 The lingerie style dress, which sparked the royal romance, costs less than $50 to make and was originally intended as a skirt.
Although the designer Charlotte Todd never met Kate, she was thrilled to played even a small part in Kate's eventual engagement to Prince William.