Rihanna is reportedly having a tough time selling concert tickets like she did last year.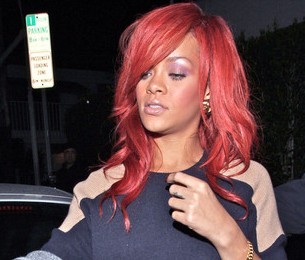 When her 2010 "Last Girl on Earth" tour face problems with cancellations in Phoenix, Dallas, Atlanta, Denver and Indianapolis because of low ticket sales, the "Umbrella" hitmaker seems she still can't pack an arena with new management Jay-Z's Roc Nation.
Rihanna was advised by manager Jay Brown to cancel domestic dates on her "Loud" tour after poor US concert pre-sales last month.