It seems that actress Salma Hayek will soon give birth to a little baby girl.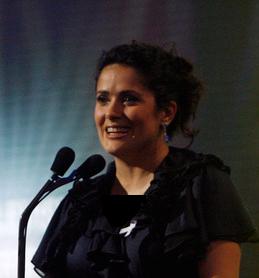 Speculations that the actress is expecting a baby girl started after she splurged $1500 on a bunch of pink things for a newborn baby.
Salma Hayek hit West Hollywood's trendy Bel Bambini baby boutique on June 6, and bought some newborn necessities.
The store even closed for an hour so that the actress could have added privacy and shop in peace.
A fellow shopper, who happened to be in the store before it closed revealed that Salma was overheard saying in Spanish, "This will be perfect for her," about a pacifier.
After she was done, she was escorted back to her waiting car.
Comments
comments