Vanessa Hudgens has finally over her wild scandal that threatened to take down the wholesome young teen star a year ago.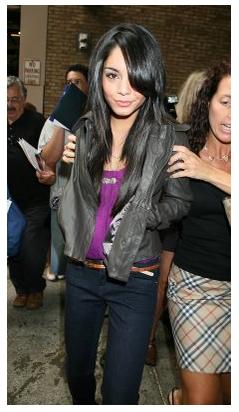 The "High School Musical" star, which you could see some snaps here, posed in several candid shots in varying stages of undress that were reportedly meant for her boyfriend Zac Efron. Her pictures have already sparked enough controversies.
There was a speculation that the nude Internet photos might just get her booted for "High School Musical" after the film hit the big screen but she came right out once it was obvious that the photographs were of the Disney darling, she apologized and then she basically stayed out of sight for a good period of time to allow the whole sordid affair to blow over. It was a good strategy, she survived it, and it might have even boosted her career.
Is the "High School Musical" star over with her photo scandal? The teen star revealed that she felt that she has made it through and has weathered the storm, saying, "I learned from everything. I'm still here with my head on my shoulders. For that, I'm proud."
Comments
comments