Michelle Williams celebrated her second Cannes premiere at a party in a private villa in the hills above the French city.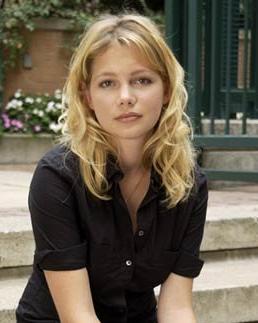 Brad Pitt chatted briefly with Michelle Williams by the fire at the Villa St. Antoine in Vallauris, France. The party for about 200 people celebrated the premiere of Synecdoche, New York, Williams's film with Philip Seymour Hoffman, Catherine Keener and Samantha Morton.
At the party, which featured tents on the lawn, Brad Pitt drank champagne and talked for nearly an hour with longtime friend Keener. He showed her pictures of his kids on his iPhone and talked about how excited he was for the birth of his twins with Angelina Jolie. (Keener clearly was excited too – she kept announcing to callers on her own cell phone that she was chatting to "BP.")
Brad Pitt also took the opportunity to practice the second language in the Angelina Jolie-Pitt household, chatting briefly in French to a guest.
Comments
comments