There is a report that indicates a speculation that it would be a baby girl for Casey Aldridge and Jamie Lynn Spears.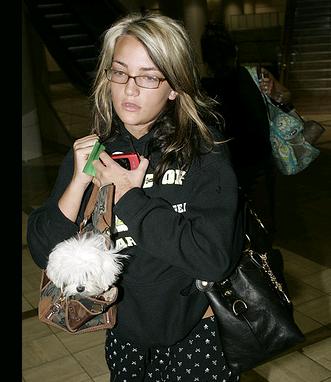 According to a report, Jamie Lynn's baby will be popping out sooner than anyone thinks. The report revealed that an ultrasound has showed that the little baby is a girl and that it is due in March.
The said report is exact opposite to the recent confession of Jamie Lynn's OK! Magazine interview that she is twelve weeks pregnant because the report claimed that she was pregnant a few months back.
A source revealed, "Jamie Lynn learned she was pregnant in late July, but her mother Lynne didn't want anyone to know. To keep it quiet, Lynne whisked Jamie Lynn from California back to her home in Kentwood, La., as soon as she finished filming her Nickelodeon TV show 'Zoey 101' in August."
The report also claimed that Casey and Jamie Lynn want to get married but mom is suspicious.
The source continued, "Lynne doesn't believe Casey loves Jamie Lynn, even though he wants to marry her. She thinks he got Jamie Lynn pregnant on purpose for money and the fame of being the father of her baby."
The source added, "Now Lynne is trying to keep Jamie Lynn away from Casey, telling her daughter she's too young to get married. But Jamie Lynn loves Casey and wants to marry him."