Despite various online reports claiming Michael Jackson has been laid to rest in an unmarked grave – the singer's father, Joe Jackson, said the King of Pop is still, "not buried yet."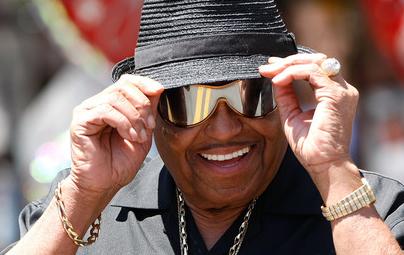 The Jackson patriarch cleared up the burial rumors during an interview with E! News on Tuesday, saying Michael is not yet buried at Forest Lawn Memorial Park in LA.
The 80-year-old would not confirm any of the burial plans for his son or comment on reports that the pop star was being kept in Berry Gordy's crypt.
Joe did speak out, however, about moving Michael's Neverland Ranch to Las Vegas, where he spends most of his time.
"I think Vegas would be great," he told E! News.
According to Joe, the Jackson family would probably not visit the proposed Vegas shrine, but said, "The fans would come."
When asked about the ongoing investigation into his son's death, Joe decline to comment but added, "I still can't believe he's gone."
Comments
comments