Jamie Lee Curtis released a statement to defend Miley Cyrus after the "High School Musical" star made a controversial photo shoot with U.S. magazine Vanity Fair.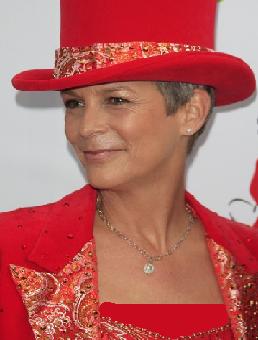 The Disney teen sensation, which was featured in the magazine, wore a wrapped blanket, has sparked outrage across America, prompting an "embarrassed" Cyrus to issue an apology, claiming that she was manipulated into posing for the pictures.
And Jamie Lee Curtis sympathizes with the "Hannah Montana" actress after the topless photo scandal earlier this year.
The Halloween star appeared on the cover of AARP magazine wearing a strapless dress, but Curtis was shocked when she saw the end shot had been digitally altered to make her look [email protected]
And she insisted that if a magazine can manipulate a mature woman like her, more protection should be in place to look after vulnerable young stars.
She revealed, "I too was a little embarrassed by my recent topless scandal and the subsequent parodies. But I am an adult. I protected myself during the shoot and I can take the heat. I only wish that her guardians had protected her. She is a young girl. She shouldn't have to deal with any of this. I know the integrity of Ms. Leibovitz and the magazine and I know there were people present at the shoot that should have been looking out to make sure that this didn't happen."
Comments
comments