Joel Madden and his socialite girlfriend Nicole Richie are supporting Barack Obama in his bid for the presidential position, according to her confirmation.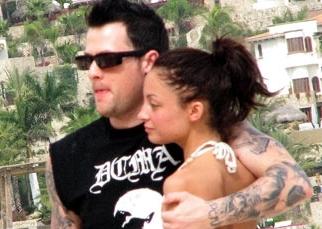 The "Good Charlotte" rocker, which was donning an "Obama T-shirt," would not want to confirm his choice.
The rocker answered, "Yes, we are," when asked by usmagazine.com if they are supporting the Democrat.
He continued, "He is a good man, he is cool. He is just a great person overall."
The celebrity couple had attended the Coachella Valley Music & Arts Festival in Palm Springs with their newborn daughter, Harlow.
They joined other celebrities who are publicly endorsing Obama's campaign including Scarlett Johansson, George Clooney, and Oprah Winfrey.
Comments
comments