Kim Kardashian set the record straight that she denied that her footballer boyfriend Reggie Bush is cheating on her.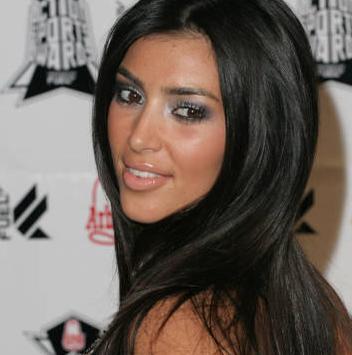 Rumors has sparked that the 23-year-old Reggie Bush is cheating on Kim Kardashian with a girl named Najmah Brown but the curvy TV personality sticks with her man and blasts the rumors. She added that the girl has been sending her messages denying the rumors herself.
She wrote on her blog dated on Friday: "There is a girl named Najmah Brown and speculation that she is Reggie's 'side chick.' This is totally false and Reggie does not know this person nor has he even met her. There were even pictures of a random girl that (a certain website) posted saying she was Reggie's 'side chick,' which again, is not true. The girl felt so bad she was messaging me on MySpace about how furious she was that they stole her picture!"
Kim Kardashian, who had been married once to music producer Damon Thomas and had been the star of a sex tape with her then-boyfriend Ray J, adds that she is now in a "committed, trusting" relationship with Bush. She used to believe the wrong guy in the past but this time, she trusts her intuition.
She revealed, "I have made so many poor choices and never knew when to let go, always was the girl to stay and try to trust again. But the reality is, a girl has a gift – her intuition. I no longer have those problems and trust me, it feels sooo good! I think I finally got it right this time!"
Comments
comments