Even as Jamie Lynn Spears deals with the embarrassment and challenges of motherhood at the tender age of 16, she is faced with reports that the hormone charged father of her baby, Casey Aldridge, frequently forayed to other pastures on his sexual escapades.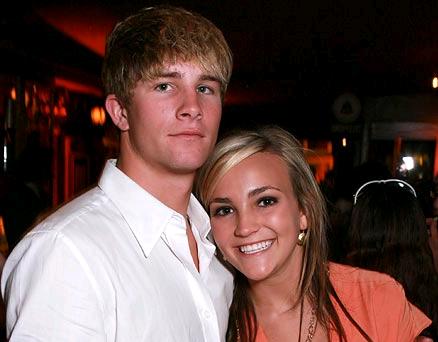 A close friend revealed, "I think Casey is a serial cheater who has lied to Jamie Lynn and betrayed her time and time again. Even though I'm sure she knows in her heart that Casey's a lying, cheating dog, Jamie Lynn is head over heels in love with him. She continues to take him back regardless of how awful he treats her."
The close friend added, "This past spring Casey was forced to tell Jamie Lynn that he'd cheated on her and gotten that girl pregnant. Jamie Lynn was devastated. She swore Casey out of her life forever."
The friend claimed that Casey Aldridge abandoned the pregnant girl, who eventually miscarried, and returned to Jamie Lynn.
Another source revealed that a few months before the pregnancy incident Casey had started dating another woman known as Whitney Seals from Magnolia, Mississippi.
Kevin, Seals' brother, confirmed, "Whitney and Casey have been dating for months."
The source added, "I know Jamie Lynn was really upset and jealous when she found out about it."
Comments
comments