Jamie Lynn Spears has reportedly called off her engagement to her baby daddy Casey Aldridge.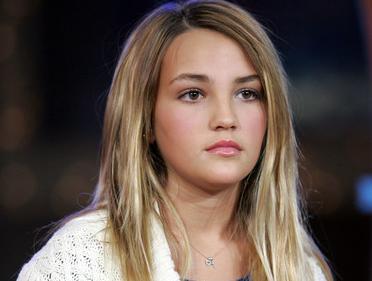 The 18-year-old, who is the younger sister of Britney Spears, got engaged to Casey when he proposed when she turned 17. The couple are parents to one-year-old daughter Maddie Briann.
A pal of the star said: "Casey proposed when Jamie turned 17. He gave her a gold band with numerous diamonds and one larger stone, bt she has given it back to him.
***
"It's been more than enough for her to adjust to new motherhood for now." The Zoey 101 star caused controversy when she announced she was pregnant in December 2007 as she was just 16 years old at the time.
More Britney – the pop star Spears has hired a pair of Aussie songwriting twins to make her a No.1 single, it has been claimed. The 27-year-old singer, who is still traveling the world with her hit Circus tour, has already set her sights on getting another number one track. She has reportedly asked Aussie twins Olivia and Miriam Nervo to pen a track for her. The twins were behind Kelly Rowland and David Guetta's recent number one single When Love Takes Over.
Comments
comments