Jamie Lynn Spears, who left hospital on June 21 2008 with a cunning plan to outsmart the waiting paparazzi, used a decoy to give her a snapper-free exit.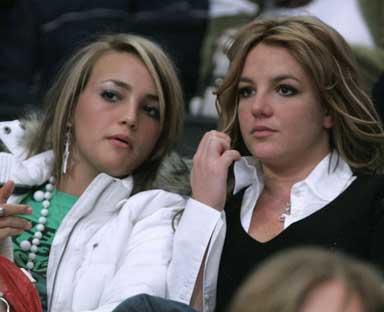 The 17-year-old star gave birth to her first child, Maddie Briann, on June 19 at Mississippi Southwest Regional Medical Center in McComb, Mississippi.
According to a report, when the "Zoey 101" star was due to be discharged, she reportedly hired a look-a-like to be driven back to her parents' home in Kentwood, Louisiana.
The decoy joined new dad Casey Aldridge, and Spears' parents Lynn and Jamie, while the actress slipped out the back entrance, with her daughter, to a car and a police escort waiting to take her to Serenity, Mississippi, where she shares a home with her fiance Aldridge.
The teen star stunned the Spears family when she announced her pregnancy news last year (07), at the age of 16. The couple had reportedly been delaying their wedding until after the birth of their first child.
Meanwhile, Jamie Lynn Spears and her newborn daughter Maddie Briann Aldridge, returned home at 1:45 am Saturday morning.
The "Zoey 101" actress, who purchased last month to start her new life with fiancé Casey Aldridge and their baby, can exclusively reveal that this means the Liberty, Mississippi, house the star.
However, the actress has learned that many reporters and photographers fell victim to a well-choreographed ruse, which had Casey and Lynne drive back to Serenity with a Jamie Lynn look-alike in the back of the car, thus allowing mom and daughter to make their exit in private, driven separately by private security guards and escorted by state troopers back to their home in Liberty.
Comments
comments