Jamie Lynn Spears is determined to be a great mother to her new little daughter Maddie Briann Aldridge.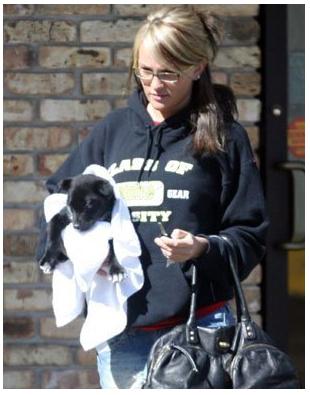 The younger sister of Britney Spears has all of her focus on her young infant daughter (perhaps trying to learn from Britney Spears who earlier lost custody of her children to her former husband Kevin Federline) and Jamie Lynn is blocking everything out to concentrate on her newborn daughter, a report suggests this week.
There were even reports that she was unhappy with already using her little girl in photos that were published last week. The pictures were actually quite good, but the speculation was that Jamie Lynn did not want her daughter to be involved in the Hollywood lifestyle.
However the deal was already made when Jamie Lynn went worldwide to announce that she was pregnant at sixteen. Jamie Lynn Spears gave birth to Maddie Briann on June 19 and a report from Life & Style notes that she is already doing "a fantastic job" as a mom says a Spears family insider. And while the new mom is also getting used to living with reported fiancé Casey Aldridge, 19, she's completely focused on their little girl.
The insider added, "Everything is for Maddie now. As soon as you walk into her house, you have to take off your shoes, wash your hands and pull back your hair. Jamie Lynn doesn't want anything to harm Maddie."