The "American Idol" producers, which learned some lessons from the most recent season, revealed that fans can expect more guitar-slinging contestants, fewer drawn-out audition shows and shorter results shows when the AI returns for its eighth season on Fox.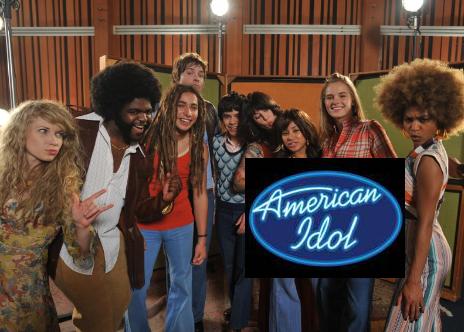 Even though it was still consistently tops in viewership last season, the ratings for Idol did slip slightly this past season — a loss many blame on viewers being turned off by the long audition process. At Monday morning's Television Critics' Association event in Beverly Hills, Fox Entertainment president
Kevin Reilly implied the competition would feature fewer William Hung wannabes, and get to the top singers more quickly.
He explained, "That felt like a healthy thing to do in terms of the setup of the show, getting through all the audition phases that people still love. But now, everyone knows the format… They say, 'let's get to the legitimate competition.' I think you will see some fine tuning."
Kevin Reilly confirmed the previous report, which indicates that American Idol will go "to more half-hour results shows.
And with the success of last season's introduction of instruments into the Idol mix, executive producer Nigel Lythgoe says it's a recipe he's happy with. He revealed, "We are going to keep the idea of being able to play instruments. I really like that. I'd like to see a really good singer/instrumentalist."
On the decrease of the viewership of the show, Nigel Lythgoe blames the ratings issue, not on anything involving the show, but on the extended Hollywood writers' strike.
Nigel Lythgoe explained, "I don't believe the ratings dipped for American Idol. I believe the ratings dipped for network television. And if you balance the whole ratings slide against American Idol, American Idol didn't slip in comparison to everything else that moved downwards."
Auditions for the next season begin this week in the San Francisco area and then move on to seven more cities, including a trip to Salt Lake City, the hometown of runner-up David Archuleta.
Nigel Lythgoe added, Salt Lake City "is a talented area."
This season will also mark the first time Idol has gone beyond the 50 states, when auditions head to San Juan, Puerto Rico, on Aug. 2.
Comments
comments