Jamie Lynn Spears is preparing for her acting role in television.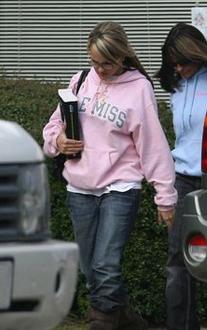 The pregnant teen, best known for her role on Nickelodeon's "Zoey 101" is set to appear on the March 20 episode of the new ABC series.
According to reports, the pregnant teenager will play the role of a high school girl named Mandy who has just been accepted to a college.
But before Mandy Moore heads off to the dorms, she meets Ashton Kutcher, a substitute Spanish teacher who tries to convince her not to go.
Comments
comments