Heath Ledger was killed by a fatal cocktail of painkillers, sleeping pills and anti-anxiety medication.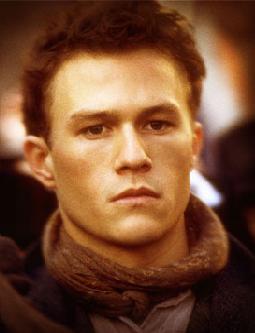 Toxicology tests released today established six different drugs were found in the actor's system.
One painkiller, OxyContin, contains addictive ingredient oxycodone. The pill is widely abused and linked to hundreds of deaths in the United States.
The 28-year-old Aussie actor died in his New York flat last month.
A spokesperson for the New York City medical examiner revealed, "Mr. Heath Ledger died as the result of acute intoxication by the combined effects of oxycodone, hydrocodone, diazepam, temazepam, alprazolam and doxylamine. We have concluded that the manner of death is accident, resulting from the abuse of prescription medications."
The drugs are the generic names for the OxyContin and Ibuprofen painkillers, the anti-anxiety drugs Valium and Xanax and the sleep aids Restoril and Unisom.
After the findings were announced, Heath's father Keith revealed, "We remain humble as parents and a family, among millions of people worldwide who may have suffered the tragic loss of a child. Few can understand the hollow, wrenching, and enduring agony parents silently suffer when a child predeceases them. Today's results put an end to speculation, but our son's beautiful spirit and enduring memory will forever remain in our hearts."
The actor's father added, "We as a family feel privileged to have some of his amazing magic moments captured in film. To most of the world Heath was an actor of immeasurable talent and promise. To those who knew him personally, Heath was a consummate artist whose passions also included photography, music, chess and directing. We knew Heath as a loving father, as our devoted son, and as a loyal and generous brother and friend."
Heath Ledger is set to be buried in Karrakatta Cemetery in his native Perth, Australia. A private funeral will be held on Saturday with his former fiancée Michelle Williams and their two-year-old daughter Matilda in attendance.
Comments
comments